We often hear about how humans are destroying the Earth and the living things on it, whether by hunting, destroying habitats or burning fossil fuels.
In honor of Earth Day 2014, here are 5 ways people are making our world a better place.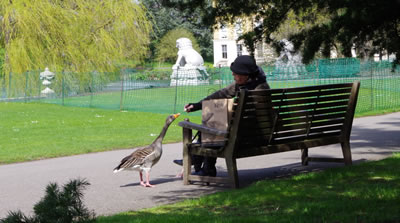 1. Recycling
There's a big push toward recycling around Earth Day, but nowadays, for many of us, recycling has become a habit. Many people wouldn't dream of throwing a plastic bottle in the trash, Earth Day or any day of the year. In 2011, twice as many Americans recycled as did 20 years before.
2. Finding alternative sources of energy
Many of us are concerned with how burning fossil fuels damages the environment, contributes to climate change and promotes political instability that can lead to war. Many of us are already doing something about it, whether by installing solar panels or promoting the development of wind power.
3. Growing things
People often celebrate Earth day by planting trees. However, people are planting things all the time, whether they plant trees in a public park, grow vegetables in a garden or orchids in a flowerpot in a window. Plants not only improve air quality by filtering pollution …
Continue Reading

→
About EarthFacts.com

Earth Facts is the place to find everything you need to know about our amazing planet. Learn about how the Earth was formed and how life evolved on it.

Find out about the oceans, continents, atmosphere and Solar System. Learn about fascinating animals and exciting places. Read about weather and climate. It's all here for you.